hover to read,
click to enlarge: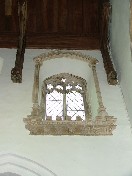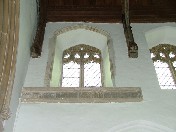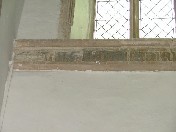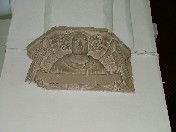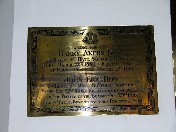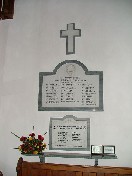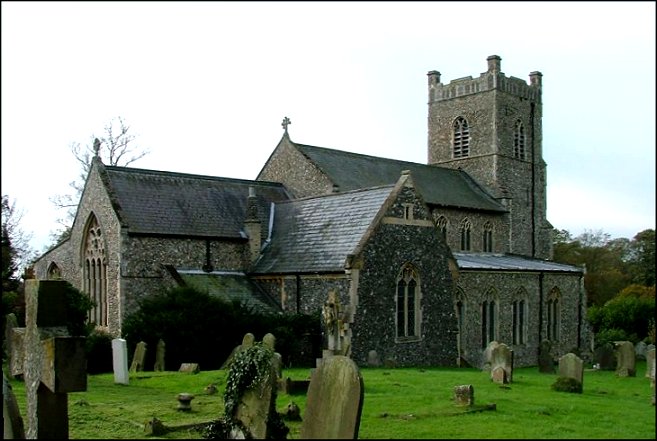 Saxmundham is a fine town about halfway between Ipswich and Lowestoft. The A12 now bypasses it, which was unfortunate for a while because, like many small towns in that situation, it lost the passing trade which had been one of the reasons for its existence. Saxmundham, or 'Sax' as locals call it, grew to prominence in the 18th and 19th centuries, and it still has the character of a Victorian railway town, especially around the station. But it is not a tourist town, unlike its great rival Framlingham, or 'Fram', just across the A12.
I like Saxmundham a lot; there is an air of resilience about the place, and any small town with two second hand bookshops must have something going for it. What it does miss is a dominating medieval church, because St John the Baptist is away from the main street on the road to Leiston.
The graveyard is a fine place, full of the headstones of 18th and 19th century worthies. Most famous is the headstone to John Noller, which has its own sundial.
There is a crisp 19th century feel to the church, because it was subject to an 1870s restoration at the hands of Diocesan architect Richard Phipson. However, Phipson was more sensitive to the need to preserve medieval survivals than his successor Herbert Green, and so the church has lots of interesting things to see. However, Phipson wasn't above making them more medieval than they already were, and so the font, one of the best Suffolk examples of the 15th century East Anglian style, is thoroughly recut. There are aggressive little wild men around the base, and one of the shields features the instruments of the passion.
Perhaps the most interesting survival here, and a rare one, can be seen in the most easterly windows of each of the clerestories. These are the stone corbel ledges that once supported the canopy of honour over the rood. They are both carved elaborately, and the northern one is castellated. Sancta Johnannes, Ora Pro Nobis ('St John pray for us') is carved in a banner along that on the south side.
Despite these medieval survivals, the most important artistic artefacts here are in the east window of the south aisle. This is a collection of ovals of 17th century glass believed to come from Innsbruck, depicting Saints and biblical scenes. It is of excellent quality, and fascinating to look at. Indeed, apart from the poor east window there is a good collection of Victorian glass here as well. I spent about half an hour documenting it all meticulously, and then lost the memory card from my camera that had all the images on. And so, I will have to go back. Sorry.
(c) Simon Knott 2006

this site supported by commission from amazon.co.uk